All booklets, manuals, and other products on this page are published and distributed by The Institute. To order a copy, click on the "Buy Now" button. The electronic version of the document will be sent to you.
iWAM Resource Guide (V.2)
The iWAM Resource Guide provides information on how to interpret iWAM scores and information on each of the iWAM's 48 scales.
The description for each scale includes:
What a high score means
What a low score means
Potential assets and liabilities of a high or low score
How a high (strong) or low (weak) pattern may connect to a role or job.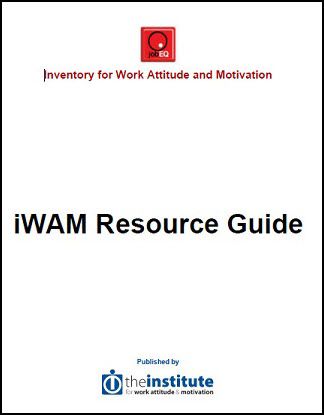 ________________________________________________________________________________________________________
Modeling Excellence with the iWAM
The iWAM is a powerful tool for building models of excellence. These models are useful in the screening and selection processes, development programs, succession planning, etc.
This publication describes different kinds of models and how to build them. It also provides descriptions of metrics of modeling and how to keep it up-to-date once in place.
The publication also contains an extensive set of documents in the Appendix that cover everything from how to select people for model analysis to determining the statistical validity of a model of excellence.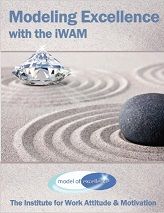 ________________________________________________________________________________________________________
Validity and Reliability of the iWAM
Executives, HR professionals, and researchers often want to know the validity and reliability of the iWAM.
The executives and professionals who ask are often classically trained in psychometrics and research methodology. So they tend to want answers to the classic criteria.
While validity is essential,the other criterion deemed critical is reliability. Validity indicates whether the tools measures what it says it measures. Reliability measures whether it assesses the construct consistently.
There are two challenges in dealing with the classical model. First, motivational and attitudinal patterns (metaprograms) are not known or well understood as a construct in human beings. Second, few classic instruments take the influence of "context" into consideration. With the iWAM, context is a powerful influence and can impact how one responds to the items in the survey.
This publication explains validity and reliability and describes how the iWAM meets important or essential criteria and does not measure its utility based on others.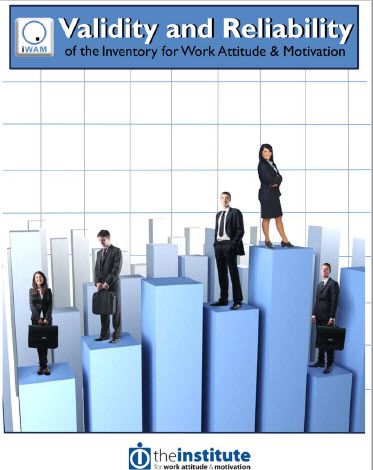 ________________________________________________________________________________________________________